Hotel Introduction
A New Philosophy In AccommdationTravelers who get into Hotel Kuva Chateau can be free of body, mind and soul. There are 248 guest rooms in total on the 5 th to 15th floors, including suites and rooms, all decorated in a fusion of classical Chinese and modern European styles. Chinese and Western antiques placed in corridors and in corners contrast nicely with the "Personalized" business facilities in the rooms , including private safety box, ironing board, satellite and cable channels, mini bar, refrigerator writing desk, two direct international lines and broadband Internet line. Separate shower and bath, refined bathroom accessories, and plan. A five-star choice of arts and culture. A New Cultural Landmark Like a sculpture masterpiece whose artistic value. and was evident from the first stoke of its creation , Kuva revealed at the moment its foundations were laid. And outstanding qualities befitting the first "Luxury Hotel" in the greater Jungli area.It is within easy distance of Taipei Taoyuan International Airport(10-minute ride away), the seven key industrial parks in the Taoyuan area(Jungli/Guayin/Pingzhen/Dayuan/Yoush/Gueishan/Yong'an), Qingpu Station hight-Speed railway(5-minute ride away), and several tourist sights as Yinko,Daxi,Shihmen Reservoir, Leofoo Village and Window on China.The hotel Kuva Chateau is the frist of its class in Jungli,Taoyuan County,and is ideally located nearby the Gongjiu Park,the Sogo Department Store,the Jungli night market and the Jungli Terminus commercial districe. At the heart of a choice of outdoor tourist destinations in Taoyuan County,the nature-loving weekender will find a place at the Hotel Kuva Chateau.
Tel:03-2811818
Hotel Address:No.398, Minquan Rd., Zhongli City, Taoyuan County, Taiwan (R.O.C.)
Room Introduction
Our 248 rooms are located between the 5th and the 15th floors, comprising the Kuva Suite, the Premier Suite, the Ambassador Suite, the Corner King, the Deluxe and Executive rooms. Each room is a communion of ancient Chinese and modern Western elements. From the 5th to the 8th floor you will find Art Deco details while from the 9th to the 15th floor the ancient Chinese and classic Western styles meet each other. The Chinese and Western artifacts on display in hallways compliment the personalized design of the room interiors.
Leisure Facilities
Service CenterKnowledgeable dedicated staff for your every need, including dinning, shopping, transportation, sports and entertainment.Service:‧Transportation to airport and other points‧Tourism information‧Left baggage and transportationService Time: Available 24h Business CenterThe elegant business center on the 15th floor is fully equipped with the hardware and software you need even as you travel.Service: ‧Parcel delivery‧Free wi-fi internet access‧Laptop computer rental (ask duty staff)‧Printing, fax, photocopy service (ask duty staff)‧Flight reservation and confirmation service (ask duty staff)‧Complimentary magazines, newspapers and coffeeService Time: Open 24h Fitness centerOur fitness center is fully equipped for exercises of any kind so you can relax and leave behind the work of the day and revitalize yourself.Opening hours: 6:00~22:00
Restaurants
The Hotel Kuva Chateau restaurants and bar are renowned in the greater Taoyuan area. Their high-quality service and elegance set them apart. Great-Kuva Thai Restaurant Chen Shih-Hui Yang Great-Kuva Northern Thai dishes chef carefully designed, in the formal ingenuity and new ideas to inject; and go to the top ten bartenders Frankie sits lounge bar, if you are going to enjoy a seat exotic leisure and value for money delicious, the ancient Chinese Hui Thai cuisine must be the only choice. The Vivid Western Restaurant  Set in a Victorian environment, The Vivid is a place for wine tasting and gourmet dinning. The Vivid serves gourmet dishes from around the world for breakfast, lunch and dinner. Tang's Chinese Restaurant Tang's Chinese Restaurant is without any doubt the place to look for excellence in Chinese cuisine in the greater Taoyuan area. The focus of media reports and the choice of demanding palates, Tang's Chinese Restaurant is the ideal venue for your next banquet. Catering services  You can also enjoy our excellent cuisine and professional banquet planning service through our catering services in the comfort of your home, your office or any venue of your choice. Design your own menu or select one of our set menus, our professional team of outside caterers will provide you with a personalized and caring service. We are ready to help you plan your next event. Ku-Cake Bakery  Hotel Kuva Chateau newly opened a bakery shop hamed 〝Ku Cake〞. To serve you with a healthy diet, the Pastry Chef of Hotel Kuva Chateau chooses imported Japanese flour and make the desserts with low sugar and low fat, so that you can enjoy the sweets without the worry of calories. The skillful handmade process which the Chef insists has made our bread even more delicious. In addition, the rich, pure, fragrant Hokkaido Milk also helps to create extreme enjoyment of taste and vision. European Bread,chocolates,cookies & Cakes served from 11.30am to 9.00pm Pastry fresh from the oven at 2.30pm daily 30% off for all bread & cakes after 19:00
Directions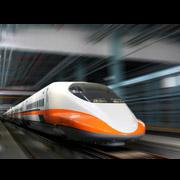 Night market : Walking 2 mins Shopping Mall: Walking 5 minsJungli Train Staion: by Car 5 minsHight-Speed Train : By Car 5 mins National Central University: By Car 8 minsTaipei Taoyuan Internation Airport : by Car 15 mins